Board Diversity Initiative INFORMATION Session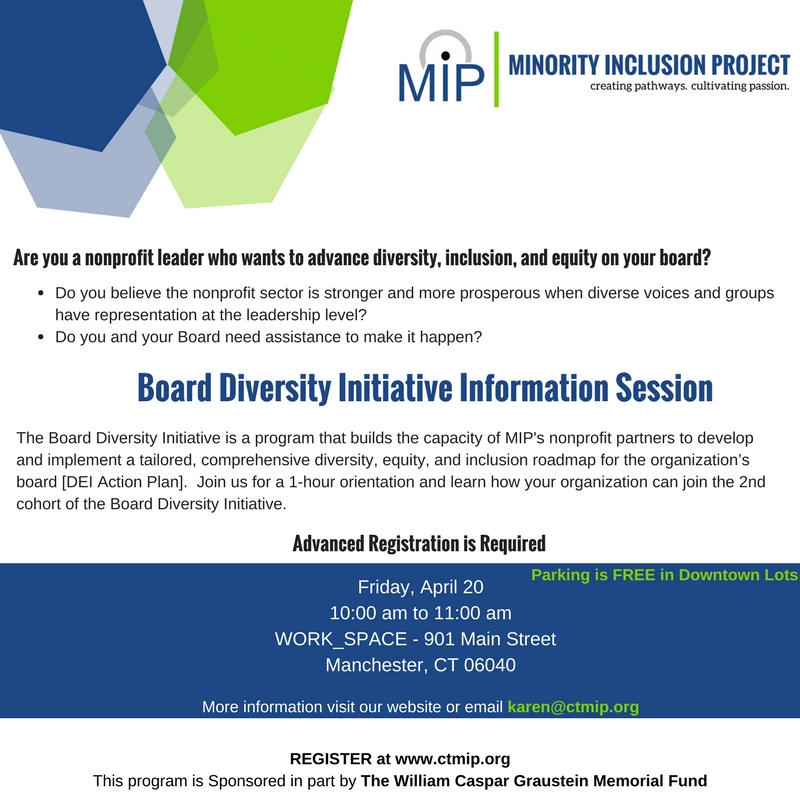 Are you a nonprofit leader who wants to advance diversity, inclusion, and equity on your board?
Do you believe the nonprofit sector is stronger and more prosperous when diverse voices and groups
have representation at the leadership level?
Do you and your Board need assistance to make it happen?
Join MIP for the Board Diversity Initiative Information Session
The Board Diversity Initiative is a program that builds the capacity of MIP's nonprofit partners to develop and implement a tailored, comprehensive diversity, equity, and inclusion roadmap for the organization's board [DEI Action Plan]. Join us for a 1-hour orientation and learn how your organization can join the 2nd cohort of the Board Diversity Initiative.
Advanced Registration is Required!