Minority Inclusion Project (MIP) works within a peer-learning network of nonprofit, private, and public partners to close the nonprofit racial leadership gap by creating pathways to leadership for people of color.  We provide board training & leadership development, diversity programs, transformative consulting services, and community conversations that help create a more informed, equitable, and inclusive social sector where all people – with regards to race, age, culture, gender, ethnicity, religion, sexual orientation, class, or disability are invited to the leadership table, respected, and treated fairly.  Our growing network includes more than 50 organizations and 700 individuals across sectors including faith-based and arts organizations, private and community foundations, nonprofit agencies, community coalitions, private sector businesses, colleges, and more.
---
What's New(s)?
Association of Black Business & Professionals Presents: In the Spirit of Malcolm X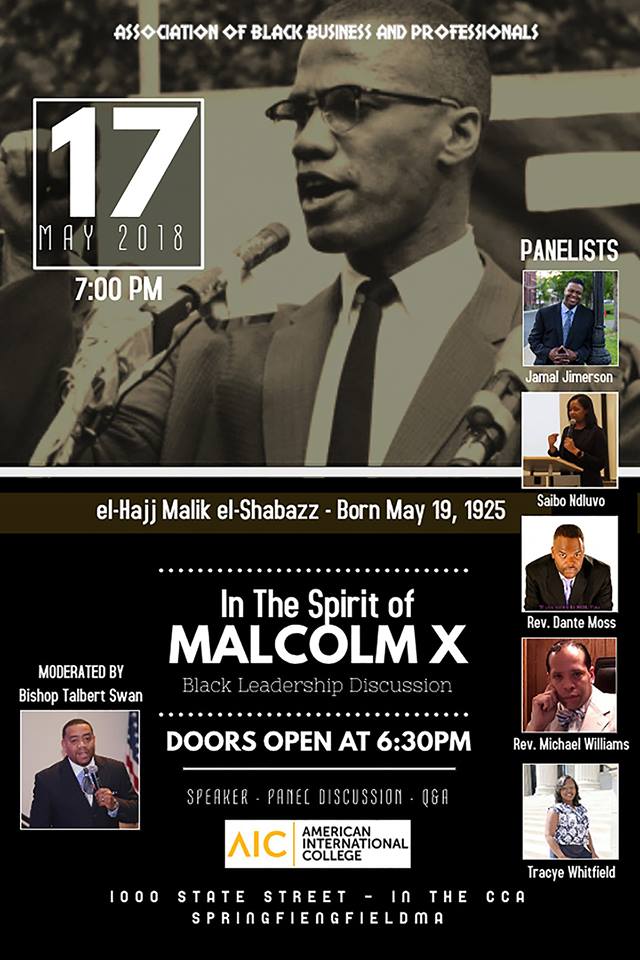 Come out and celebrate the life and work of Malcolm X... and then join us in a panel discussion on Black Leadership and what that actually means. Everyone has a perspective, please come out and share yours! MIP Executive Director, Jamal Jimerson, is one of the featured panelists for this event.
Our Approach
MIP offers business professionals training, guidance, and opportunities in their pursuit of nonprofit board and staff leadership.  Experienced professionals can benefit from our valuable networking events, community conversations, board matching, and mentorship opportunities.