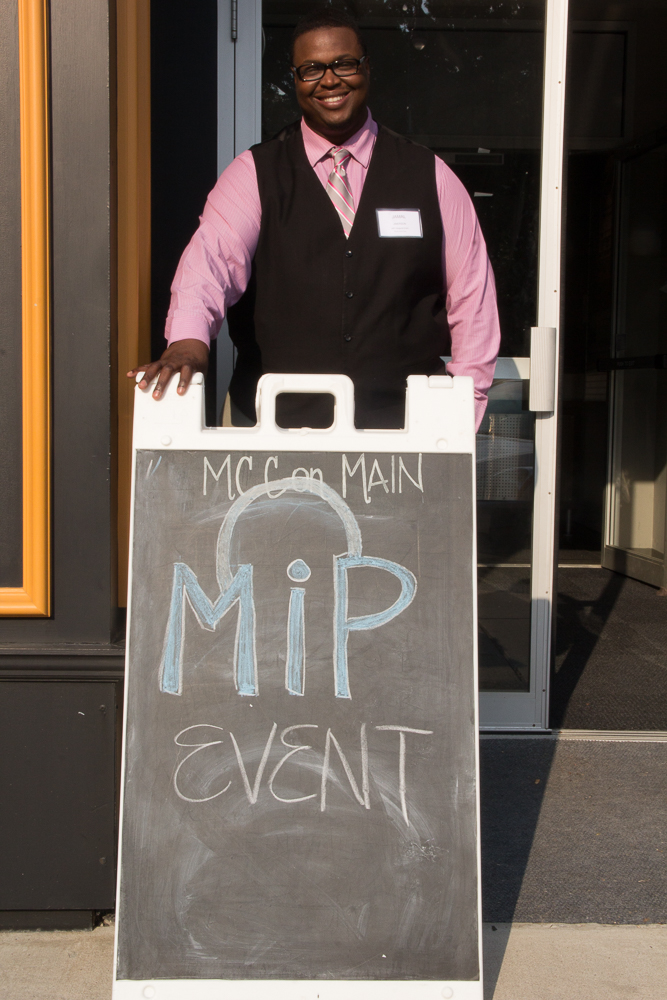 Last night, we held the Inaugural Event for MIP at the Dehn Art Gallery in Manchester. Our theme was "Changing The Table of Nonprofit Leadership." More than 40 professionals, leaders, business owners, and change makers from across Connecticut joined us to celebrate the launch of MIP, to spread awareness about racial & ethnic leadership disparities in the social sector, and to begin the hard work of building our Diversity & Inclusion Partnership Network. It was quite an amazing event! The event was complete with food, music, incredible chocolate-covered strawberries, and most importantly - great energy - as folks spent more than 2 hours mixing, mingling, and discussing opportunities for collaborations.
I want to thank all of the attendees, the corporate partners, and the new Diversity & Inclusion Partners in our growing network. We appreciate you and look forward to continuing in our mission to create pathways to leadership for people of color!
Here's a brief excerpt from my speech last night:
"So let me just say that we are up against a lot here. We recognize that there are plenty of challenges ahead of us. And we need your partnership as well as your support. The more people I speak to the more I understand challenges we'll face. The first and most important challenge will be the development of the Diversity and Inclusion Partner Network. It will be no easy task to identify and recruit 500 of the best and brightest people of color and 50 CBOs across the state to join this network. And like all networks, the ability for us to attract people will be through relationships with others. So we will host events across the state to attract partners (individuals as well as institutions), utilize the web and social media, and do a tremendous amount of community outreach. We will work with consultants in leadership development and organizational management to provide quality trainings for our partners. This is why we all need to come together, build this network, foster the partnerships, and change the optical and actual landscape of the nonprofit sector."
Onward & Upward,
Jamal C. Jimerson